Blogs of Note for the Week Ending January 31, 2014
Continuing in my new tradition, here are quotes from 5 blogs that got my attention this week. I don't benefit from reposting any of these posts. Sometimes, I don't even know the writer. However, I do read and personally grow my knowledge by reading posts that challenge my thinking and get me to think outside my old paradigm. It's not important that you agree with any of these writers. It's only important that you think. I hope you will find some new sources of inspiration with these posts. Here's the next group of 5 in the series:
Karin Hurt
3 Unexpected Uses for Word Clouds: Leadership Style
At the beginning of each year, I travel the country giving inspirational kickoff speeches in call centers.  This year, the theme of my speech is creating "connections" with our customers and  our teams.  What better way to reinforce connections, then to include everyone in the speech writing?
Word Cloud Crowd Sourcing
While preparing the speech, I sent a note to over 100 leaders on site in the centers asking them to answer 2 quick questions.
1.  The best way for reps to connect with customers is _______
2.  The best way for leaders to connect with their teams is ________
I built the speech around their responses.  Now as I travel to each event, we give every rep, leader and support staff a paper heart, and ask them to write down their secret to making connections.  I incorporate some of their thinking into the speech real-time.  We then collect all the hearts.  We create a customized word cloud for that center which we will turn into a framed poster as a reminder of the message and their commitment.
Michael McKinney
4 Ways Spin Harms Us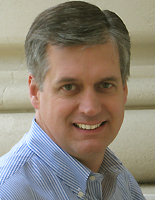 We all tell stories in such a way as to make ourselves look good or at the very least understandably wrong.
Of course there's good spin and bad spin. Each play with reality a bit, but good spin is never a lie. It's always on the level. It's designed to highlight the positive and the uplifting. It opens us up to possibilities that were not readily apparent to us.
Bad spin is a lie. It misleads and exaggerates. It's opportunistic; design to benefit the spinner. It distorts reality and narrows our possibilities. It's short term thinking. It may benefit us in the moment but it spoils us in the future.
Piera Palazzolo
Get Social – Tips to Help You Improve Your Social Skills
In a world that seems to be run by social media, it's extremely important that business professionals never let their in-person social skills deteriorate. Whether you're looking to move up the career ladder, improve your management skills, inspire growth and innovation within your company or simply build more personal relationships, utilizing social skills will always come in handy. Here are a few tips based on wise quotes from Dale Carnegie, the author of "How to Win Friends and Influence People," that can help you nourish your social skills.
Be Aware
"There are four ways, and only four ways, in which we have contact with the world. We are evaluated and classified by these four contacts: what we do, how we look, what we say, and how we say it."
Cheryl Connor
Integrity Disgrace Awards: The Winners And Losers Of 2013
I've become acquainted with an uber expert on integrity of late–psychologist and multi award-winning author Dr. David Gruder, an expert on moral intelligence and collaborative cultures. One of his highest areas of focus is entrepreneurs, as co-lead of the CEO Space Faculty program with counterpart Hugh Ballou.
Gruder is a frequent keynote speaker and trainer. When he speaks to entrepreneurs his emphasis is "Integrity Intelligence" – the "New IQ" he speaks of in his most current book The New IQ: How Integrity Intelligence Serves You, Your Relationships and Our World. This is the book that has garnered six of his eight awards and led to his acknowledgement by Radio & Television Interview Reports as "America's Integrity Expert."
Seth Godin
Every slide tells a story
Every graph and table, too.
Your Powerpoint is not a presentation of data. It is a story, a story designed to change minds.
If you want to present data, use a list. If you have a list, put it in a printed appendix.
If I can't figure out what your point is, you've merely given me data. Send that in a memo instead, please.
Hugh Ballou
The Transformational Leadership Strategist
Subscribe to The Transformational Leadership Strategist by Email
(c) 2014 Hugh Ballou. All rights reserved.