Interview with
Frank Shankwitz:
The Legacy of
Make a Wish Foundation

Frank Shankwitz share the story of what inspired him to start the Make a Wish Foundation. I promise that his story will bring tears to your eyes.
Subscribe to Hugh Ballou's Podcast on iTunes or Stitcher
Get it on the iTunes store 
HERE.

Get it on Stitcher 
HERE
.
Leadership is Redefining "Profit" see my post HERE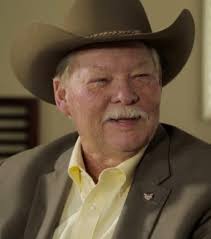 Hugh: This is Hugh Ballou, and my guest today is Frank Shankwitz. Frank Shankwitz and I have crossed paths a number of times over the last couple of years, and this is the first time we have really had an in-depth conversation. I have heard you talk at different places, Frank, and I want you to share some of your background. Welcome to this interview today, Frank.
Frank: Thank you.
Hugh: You are known as the founder of Make-A-Wish Foundation. Before we go to that story, give some background about yourself. Is it true that you were a police officer?
Frank: Yes, I had done 42 years with the Arizona Department of Public Safety. I started off as a highway patrol car officer, and when they started the motorcycle program, I started riding motorcycles with the highway patrol for the next 11 years. Following that, I was promoted to detective and worked in narcotics, sex crimes, political corruption, and eventually homicide, where I spent the majority of my career. I just recently retired with 42 years of service.
Hugh: That is pretty outstanding. You said just recently. How many years ago?
Frank: Just a year and a half ago. I just finished my last homicide case. I carried it over; we got a conviction on a lady and put her in prison for life.
Hugh: I guess it's not a good idea to kill people for a number of reasons.
You had a vision. How did this idea for Make-A-Wish Foundation come about?
Frank: I have to back up just a little bit. Through my police career, when I was riding motorcycles, the television show CHiPs became very popular, especially with the young children. I was on a squad, and we worked the whole state of Arizona. We had a ten-man squad. A two-man team would be in one town for two weeks and then move to another town for two weeks, wherever they needed us for the big events going on in the state, especially the tourist spots like the Grand Canyon, Sedona, the Old Creek Canyon up in the mountains. The children, as we were riding into these towns, thought we looked like the guys on CHiPs. We did train with the men from the California Highway Patrol initially. It was a great PR tool. We got permission during slow times to go to local grade schools and talk to the children about bicycle safety, which they couldn't care less about, but they had fun on the motorcycles. It was a great PR tool.
In 1978, I was involved in a high-speed chase over by the California-Arizona border with a drunk driver, and another drunk driver ran a stop sign. I hit him broadsided at 80 miles an hour, and I was killed at the scene. You say, "Well, you're talkin'. How could that be?" But I was pronounced dead. My partner couldn't bring me back. An off-duty emergency room nurse from California stopped by and asked permission to work on me. For the next four minutes, she kept performing CPR and heart massage and in fact brought me back to life. It took six months to recover from that accident, but I kept thinking, Why was I spared? Any police officer would ask that. Why was I spared? Is there a mission for me in life?
In 1980, I received a phone call from a fellow officer who said he had just met a little boy named Chris. Chris was seven years old, and he had leukemia with only a couple weeks to live. His heroes were Paunch and John from CHiPs. Chris told the family members and this detective, "When I grow up, I want to be a motorcycle officer just like Paunch and John on CHiPs." The family asked if there was anything that he could do that would cheer this little boy up. Ron Cox the detective knew that I had worked with children and called me, saying, "We are going to set up a special date for Chris with his doctors, his mother, and our commanders. We are going to fly him from this hospital in Scottsdale, AZ to our state police headquarters in Phoenix. When we land, can you be there with your motorcycle? I know you have worked with children before. You look just like the CHiPs guys." I said yes, and I had no idea what to expect. This little boy had been on IVs. An interesting thing was he knew he was going to die in a matter of weeks. I couldn't imagine what the hell was going to happen. I thought paramedics were going to have to help the boy.
Instead a pair of red sneakers popped out the helicopter door. A little boy just ran out the door smiling: "Hi, my name is Chris." He gives me a high five. "Can I get on your motorcycle?" He was fascinated with the whole thing. He had watched CHiPs so much that he in fact knew every button and switch on that motorcycle. This is the siren, this is the red lights, this is the warning lights. It was so funny how he knew everything on that.
I kept watching this little boy thinking, Here is this little boy. He is seven years old, terminal leukemia, knows he has only a couple weeks to live, and he is running around like a typical seven-year-old. Right then I started thinking, What else could we do for this little boy? He went on that day to become the first and only honorary highway patrol officer in the history of the Arizona Highway Patrol, complete with his own badge and certificate making him a full police officer. He got to go home that night instead of back to the hospital. His doctor is with him, and he said, "I don't understand. His vitals are so good. Let him go back to his comfort zone." But we knew the highway patrolman needed a uniform, which are all custom-made. We went to the local uniform shop and said, "We have this little boy. He is about this wide and this tall. Can you make a uniform for Chris?" Two ladies spent all night making a custom children's uniform for Chris.
The next day, I led a procession of motorcycles and highway patrol cars to his home. The neighbors were all wondering what was going on. Chris came running out, and we presented him with his uniform. This little boy was ecstatic. He runs in, changes right away, and comes strutting out with his uniform and his Smoky Bear hat that we gave him. He is proud as can be. He came over to me and said, "I want to be a motorcycle officer. How can I do that?" He is fascinated by the wings on my uniform. I started teasing him a little bit and telling him about the training. I said, "It's a shame you don't have a motorcycle, Chris. We'd test you out here with traffic cones in the driveway." Chris was a step ahead of me. He runs in the house and comes riding out on a little battery-operated motorcycle that his mother had gotten for him in place of a wheelchair. Soon enough, he even had on aviator sunglasses like the motorcycle officers wear, and he went through this test. He came back and asked if he passed. I said that he did. He asked, "When can I get my wings?" "Those are special-ordered also. I will order those right away, and they will probably take a day or two."
Chris again got to stay home that day. The doctor came over to the house and said, "I don't understand, but again, his vitals are good." I ordered the motorcycle wings, and I picked them up the next day. I also got a call that Chris was in the hospital in a coma, probably not going to survive the day. I went to the hospital, and his uniform was hanging right by his bed. Just as I pinned on the motorcycle wings, Chris came out of the coma. He looks at me, he looks at his uniform, he has a big smile on his face, and he asks, "Am I an official motorcycle officer now?" I said, "Yes, you are, Chris." I handed him his uniform, and he is touching the wings, giggling a little bit. He shows it to his mother. A couple hours later, he passed away.
I always like to think those wings helped carry him to heaven. We had learned Chris was going to be buried in Illinois in a little town in Kewanee. I asked if I could go back and give him a full police funeral. We had lost a fellow officer as far as they were concerned. Myself and another officer went back and gave him a full police funeral. We were joined by Illinois State Police, county and city police, and Chris was buried in uniform. His gravestone reads, "Chris, Arizona Trooper."
But flying home, I just started thinking, This little boy had a wish, and we made it happen. Why can't we do that for other children? That is when the idea was born at 36,000 feet of the Make-A-Wish Foundation.
Hugh: Amazing story. It brings tears to my eyes. You know how to tell a story, and you have told it before.
This wouldn't have happened if you had not done something. This whole series of interviews is about creating a legacy, but it is within a series called Orchestrating Success. From my background as a conductor, we make things happen as leaders, but you made things happen in your context. It is not a musical context, but it is orchestrating success because you acted on that idea that you had. My summary of what makes a leader is that leaders get things done, know or figure out how things get done, and influence others. In that story, you illuminated all three of those. You got it done, influenced a huge amount of people, and started this foundation, which is really a movement to honor those children who have a wish who are terminally ill.
I am remembering as you tell the story that I had a camera store in St. Petersburg, Florida. Some of my friends came to me and said, "We are part of Make-A-Wish. There is a child dying who wanted to be a photographer." We made that happen. There was no question about whether we wanted to do it. We just wanted to know when. It is a powerful, compelling story.
The other part of this series is passion to profits. We tend to think of profits only as money, but there are other ways people benefit from this. Make-A-Wish has generated some revenue in order to do good things. What went on from there? You established this idea. I gather you were involved with this initiative from the beginning while you had this full-time job with the police, right?
Frank: Yes. I had an idea and made it work, but it took a lot of people to make it work. The most difficult thing in the beginning was finding people who believed in the same idea. Several of the officers and people who were involved with meeting Chris thought it was never going to work. It took about two months to find four other people because in order to establish with the Arizona Corporation Commission, you need a five-member board with a president, a vice president, and three other board members. To find those other four people was a difficult task. When I found those four other people, the question was how to start a foundation.
As you said, I am a full-time police officer. I am working the 40+-hour work week since my job is usually a 60-hour week vocation. This is before the days of Internet. I took a lot of off-duty time in the library researching on how to start a nonprofit, but we finally figured it out. I had a friend that is an attorney, which is not an oxymoron. Attorneys can be friends. He helped me put it together. Another friend who is a CPA helped me put it together. It only took me six months to receive our 501(c)(3).
From the beginning, I wanted to base the foundation on accountability, integrity, and transparency. One of the big things I wanted to make sure of was that none of the board members received any type of salary, including myself, who was the first president and CEO. I wanted to make sure that every dollar that was donated went direct to the mission. That was one of the biggest things that the press and the media picked up on. Here is a foundation where they are not thinking about how to make a profit, but rather everything is going direct to the mission.
Hugh: It is directing the profit to the purpose really. In a nonprofit, you don't distribute the profit to the shareholders because you don't have any. It's really a tax-exempt charity. The word "nonprofit" is really a lie. You generated profit, but you generate profit for the cause. As I am hearing you, your overhead was pretty low. Instead of salaries, those monies went to the cause.
In your story there, I can't tell you how many people give up because they can't find people easily who agree with their idea. There is a tenacity there that makes it work. Everybody has an idea. Only three out of 100 people will do anything about the idea. Out of those 3%, 90% of them fail because they are not persistent enough to actually follow through and not let other people rob them of their dream. You had people tell you it wouldn't work, but you knew it was going to work. What made you say I am going to stick with it? There was a conviction inside of you that drove you to complete this.
Frank: You and I have a mutual friend, and I just learned a word from him a few years ago. Greg Reid is a beautiful friend. The term is stickability. I had never heard of that before, but apparently that was a thing. I had learned during the putting of the foundation together in Phoenix—and they had a children's hospital—how many other children there were with leukemia. In the 1980's, leukemia was a death sentence for the children. Fortunately, today about 70% of the children are surviving this type of disease. I just said, "There are other children out there. We need to have them have their wish made." Unfortunately, starting the foundation was all about terminality, and the children did not survive.
Hugh: I'm well aware of that. Research has been very effective with leukemia. It's now a 70% survival rate?
Frank: A 70% survival rate with the majority of cancers that are life-threatening illnesses. When we changed the mission, the national board members came up with a great idea about 20 years ago saying, "Let's change our mission from terminal to life-threatening," because through the graces of God and modern medicine, more and more children were surviving. It was a great decision for the current management of the Make-A-Wish Foundation because that way they could impact a lot more children granting a lot more wishes.
Hugh:  I also hear that a good leadership principle is developing a consensus with your team, and your board was your team there. This is quite a story. What we are doing is featuring people who have started a legacy. This Make-A-Wish Foundation will supersede you for who knows how long; it will go on indefinitely because it is an idea that you have transformed into an institution, which has sustainability. Are there chapters of Make-A-Wish around the world?
Frank: Yes, there are now 62 national chapters and 36 international chapters on five continents. During our first year, we told our board members that someday we were going to be national and international. They all laughed at me, but I think I had the last laugh on that one.
Hugh: I commend you for that. Leaders are people of influence, and you influenced that to happen just by your power and your presence and your stickability. Greg Reid does an event in San Diego, but he is moving it to Los Angeles and calling it Secret Knock 2.0. This is where people gather. I was just listening to a podcast this morning by Ken Courtright, and Ken is in this legacy series with you. He was quoting Greg Reid and talking about Secret Knock, and he talks about you on occasion. People who are people of influence know each other. You and I have connected at Income Store live events and also at CEO Space a number of times with Berny Dohrmann, who is also interviewed in this series.
You were doing some interesting things in this part of your career. You and I have been around for a few years, and I am a fan of continuing to make a difference in the world, like Bob Proctor says. I saw him speak recently, and he said that he doesn't have the word "retire" In his vocabulary. When he was 77, a few years ago, he was asked when he was going to slow down. He said, "I am 77, and I have to speed up. I have more to do." You and I are in another phase. I am in my third career. I had my career as a merchant and as a conductor for 40 years. The last ten years I have been working as a leadership strategist, helping people launch their ideas and build strong teams and build strong organizations because they build their skillset. I commend you for your journey and not only for your wisdom but also your commitment to that passion. The way it has profited people is not monetarily so much—I'm sure the Make-A-Wish has generated money to continue doing its work—but the profit is people have benefited in many ways. I was trying to find a different word there.
You are in a new phase. I heard a rumor that there is a book and a movie coming out. How about talking about those?
Frank: I'm so fortunate. Again, this is my fourth career. My first career was in the Air Force. My second was at Motorola. My third was a police officer for 42 years. When you retire, what do you do? There are not a lot of jobs for an ex-homicide detective. I met Greg Reid five years ago, who started me on a whole new career path with speaking. Because of that, which led to Hollywood calling to say that they wanted to do a movie on my life, the movie Wish Man is now in pre-production. The screenplay has been finalized and approved. We are starting pre-production in November of this year with actual filming starting April 2017. I am pretty excited about all of that. I am flattered and humbled that they want to do this, but they have kept me involved the whole way. And I have had a lot of fun doing that.
A book titled Wish Man is coming out. It is a personal journey of mine from five years old to what helped me create the Make-A-Wish Foundation. That will be released in September 2016.
Hugh: That's a great honor, Frank.
Frank: Very flattering and very humbled by it. Yet it's fun. They have kept me involved the whole way. In fact, we just got permission to film near my hometown area of Prescott, AZ in the mountains. The people in the local town has bent over backwards for the production company to make this happen. It is a full-length motion picture.
Hugh: That's amazing. Are you going to remember your friends when you get to be rich and famous?
Frank: I do have a starring role in a ballroom scene; I am sweeping the floor in the background. That is my movie career right there.
Hugh: Have they cast the movie yet?
Frank: Casting begins in November of 2016. We are looking at several people. Some nice names in there, but it's all hush-hush right now.
Hugh: I'm sure. You wouldn't want to jinx it if you knew anyway.
Let's go back to this journey, which is pretty profound. That story is an amazing story. If you were to define what was so important about your leadership in this initiative, what was the leadership decision that you showed in this process?
Frank: That's a hard one. I realize that in later years, I was more of a dictator than a leader with our board members. We had so many flung-out ideas, but I demanded that we continue the mission we had established on. It must have been right because our original charter and by-laws are still in effect today 36 years later. One of the biggest decisions I think we made is that nobody was being paid; we are all novices in this. It was a grassroots effort. We decided we had to start hiring professionals in the nonprofit world. As Greg Reid says, you hire the experts, and none of us are the experts. I was very good in my police career. Another person was very good in their career. But we were not experts in nonprofit. We first started to pay a salary when we hired those experts. I think that was a super decision because look at where the leaders have taken Make-A-Wish Foundation today. It's one of the top children's charities in the world for that matter.
Hugh: It is. Certainly there are very few people, if any, who have not at least heard of Make-A-Wish Foundation. You can say you were a dictator. I would say you were committed to the vision and the principles behind that, and you were not yielding to those principles. That is a strong leadership position, to be grounded in principles that are so important. Because you did that, look at what you just said. It is still in place today with that vision also in place. That is astounding. Were there times along the way that you wanted to give up?
Frank: Yes, of course. I can't tell you how many times. I was working full-time as a police officer, and because of the money we need initially—fortunately police officers can get a lot of off-duty work in security and bodyguards—I took all of the jobs that I could to put my personal money into the foundation. I'm working 70-80 hours a week, and I would say, "I can't do this anymore." One of our board members, our hospital liaison would say, "Frank, we have just identified another child. We need to give this wish to them." That would give me the energy to keep it going.
Hugh: Love it. If you pay attention to those signals, they are important. I think paying attention is what you did. You demonstrated that you were alert when they came.
Frank, you obviously surrounded yourself with competent people, maybe even people who are better than you, so this thing went where you wanted it to go.
Frank: Definitely. We hired the experts, people that knew the nonprofit industry, people who had the training and the background, and they also had that great big rolodex. That is something we always look for in establishing not only our following presidents and CEOS but also our board members: that rolodex they could contact.
Hugh: That is a key point: Surround yourself with competent people that have the contacts. Be very clear on what your ask is. You have generated the profit for this nonprofit, but it's the profit that is the fuel that runs this motorcycle, which is the engine that provides for these children. This has been a very inspiring story.
As we draw this interview to a close, is there a parting thought that you have for people who have an idea, who have downloaded a vision from somewhere, who have been given this calling to do something? Is there a tip or a challenge or an ending wish that you would give these people who have this idea?
Frank: Never give up on it. Like I mentioned in Greg Reid's words, stickability. Stick with what you want. Keep researching. Don't give up. I don't know how many people say, "I had a dream, but I just didn't follow through." Why didn't you follow through? It takes time. There is no such thing as failure really. I am not just pushing the Make-A-Wish Foundation as a charity; there are 1.2 million nonprofits in the United States, and I encourage anybody who wants to get involved in a nonprofit to research charitynavigator.org. They are the watchdog for all nonprofits. They will tell you where the money is actually going. Is it going to the mission or some CEO's pocket?
My closing thing is I like to say that anybody can be a hero. Being a hero means you can somehow give back to the community. It doesn't have to be in dollars. It can be in time or any kind of donations or just in support. Everyone can be a hero.
Hugh: Frank Shankwitz, knowing you is a gift, and you are indeed a gift to all of humankind. Thank you for not giving up on that passion.
Frank: Thank you, Hugh.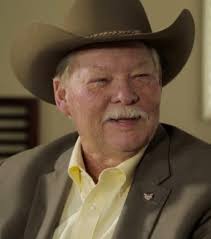 Frank Shankwitz, along with his wife Kitty and several others, founded the Make-A-Wish Foundation in 1980, with Shankwitz being the first President/CEO. Thirty-four years later, the Make-A-Wish Foundation has grown to 64 chapters in the United States, 36 International chapters, covering 5 continents, and has granted over 300,000 wishes worldwide, with a wish being granted somewhere in the world on an average of every 38 minutes. Shankwitz continues to work with the Make-A-Wish Foundation as a Wish Ambassador and key-note speaker at fund-raising event for chapters throughout the United States, as well as a former board member of the Arizona chapter.
Shankwitz and his wife Kitty are still volunteers and wish-granters for the foundation.
In 2004, Shankwitz received The President's Call To Service Award from President George W. Bush for service and civic participation, and recognition and appreciation for commitment to strengthen our Nation and for making a difference through volunteer service.
Shankwitz received the Tempe, Arizona Sister Cities "Making A World of Difference" award.
In 2010, Shankwitz was featured in Brad Meltzer's book, "Heroes For My Son", identified as one of the 52 people who have made a difference in the world.
Shankwitz has been featured in USA Weekend Magazine, The Huffington Post, and other publications.
Shankwitz has one book released, co-authored with Rachelle Sparks, "Once Upon A Wish." Shankwitz has also been featured in Greg Reid's, "Universal Wish" and Lisa Heidinger's, "Wishes In Flight".
Hugh Ballou
The Transformational Leadership Strategist
Subscribe to The Transformational Leadership Strategist by Email
(c) 2016 Hugh Ballou. All rights reserved.
Here's the transcript of the interview: