Basic Business Leadership Wisdom with Entrepreneur Abe Loper 
Listen to the Podcast
Subscribe to Hugh Ballou's Podcast on iTunes or Stitcher
Get it on the iTunes store 
HERE.

Get it on Stitcher 
HERE
.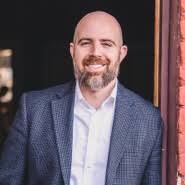 Abe Loper is a husband, father, business owner, business professor, and financial services provider.  He is the owner of The White Hart Cafe in Historic Downtown Lynchburg, Blackwater Coffee inside River Ridge Mall, City Place Food & Co. in Wyndhurst, and teaches Nonprofit Management at Liberty University.  He works full-time for Northwestern Mutual helping his clients plan for retirement and manage risk. Abe coaches his son's tee-ball team and plays in a recreational softball league.

Watch the Interview
Here's the Transcript
In process…
Check out my Unbound Leader program to learn the process for success at the UnboundLeader.com
I've called that program, "Unbound Leader: Unlocking Your Inner Potential for Success."
It's time to do something different.
Look at my short video to see if this program is a fit for you
http://TheUnboundLeader.com
I'll see you on the video…and then in the winner's circle!
Hugh Ballou
The Transformational Leadership Strategist TM
Subscribe to The Transformational Leadership Strategist by Email
(c) 2017 Hugh Ballou. All rights reserved